Respond to the needs of professional seeks

Nippon Sensuiki ever, in order to meet maximum to professional user's needs in the area of diving, has continued domestic production at own factory and domestic subcontract factory. The products developed and manufactured in-house as apollo brand have been supported from divers in commercial diving to pleasure diving of all over the world.
Why stick to domestic production
In diving equipment that require extremely high level of functionality and safety, it is important that voices from all divers to be reflected faster and more reliably in product development. The one we chose for it was, an integrated production in the reach of the eye. Assuming the product manufacturing overseas , the needs reach us the day-to-day from our customers, there is a limit to quickly feedback to the product. From above thought, all product ranging from very demanding commercial diving equipment, underwater scooter, diving suit to diving gears such as regulator and fin, of which all process of product planning, development and production are performed in-house and at domestic subcontract factories in Japan, and also every single small parts are also procured in Japan. With this integrated production system, each product is piled up little by little improvements which consequentially respond to the expectations of domestic and foreign users who are seeking the highest quality.
Hand-made by our skilled craftsman
In our suit professional factory, all of the steps of cutting , adhesion, stitching and correction are manually done by skilled craftsmen, and managing the quality by strict inspection. To an order of full custom-made of course , also to your order in our own semi custom-made system "just value size " ,we are particular about the details of cutting and tailoring by hand one by one. In addition, it incorporates the traceability to suit product , which keeps track of manufacturing and inspection history such as when, who, how and particulars of each product delivered to customers. In a special area called diving suit, it is made only possible with support of pattern makers and sewing artisans with decades of experience and technology of inspection staff, in order for us to provide and maintain the superior quality in durability and functionality to keep the body comfortable even in harsh Conditions.
Thorough inspection criteria
Our dry suits, all before shipment we have made our own submerged inspection, It produces exactly the same environment as the underwater pressure environment on the ground, then check carefully if there is no water intrusion in the dry suit form outside. By performing this inspection, we never overlook even slight water leak points or any failure in connecting parts, sewing parts, intake and exhaust valves, etc. This makes dry suit a thorough state , and we are confident that customers can use it with 100% confidence.
After maintenance to bring peace of mind
Diving equipment being used often under harsh conditions such as deep sea and cold climates, regular maintenance is very important after purchase. In our company with our own factory in Japan, in order to deliver peace of mind to our customers even after the sale of products, we correspond to your request of maintenance, repair and customization for diving suit and other diving equipment.
Merits of our suits
Reparable
Our suit can be repaired as long as it is not a considerably big damage. Our repair staff at suit factory carefully inspects your suit and repair all faults, troubles and submerged area. By performing exchange of parts if necessary, the suit would once again comfortably be used. In addition, even if some no longer fit the size, you can send us a new measurement data along with the goods, it is possible to adjust the size according to the updated customer measurement such as tenter - width justified.
Splendid reputation and OEM order from overseas
Our original product of diving suits and various diving equipment , as the only professional manufacturer with JAPAN QUALITY, has been widely welcomed all over the world. Our original " bio fin " series, in diving magazine that the most prestigious in the United States, 7 consecutive years won the highest award in fin test by multiple divers. In the split type fin I have achieved the only feat in the world. Due to the influence of the high rating to these our products, we have received the request of OEM orders of various diving equipment from domestic and abroad. Further more, taking advantage of the advanced technology required for the diving equipment, we are also doing the joint research with companies in other industries.
Two bases to assure Japan Quality
Ebina Factory(Kanagawa Sales Office)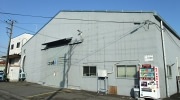 905 Shake, Ebina-City, Kanagawa-Pref, 243-0424, Japan
TEL: 046-233-4111
FAX: 046-233-5886
Scuba diving equipment, Diving machinery and equipment、Space development related equipment, Development and manufacture of various types of laboratory equipment
Miyako Factory(Suit Division)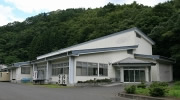 8-119-2 Hikime, Miyako-City, Iwate-Pref, 028-2102, Japan
TEL: 0193-72-2101
FAX: 0193-72-2105
Diving suit , Development and manufacturing of special-purpose air-tight clothing